Training Workshop in Field Hydrology and Basic Data Analysis, IATC, Meghalaya Water Resources Development Agency, Shillong, 22nd to 24th February, 2016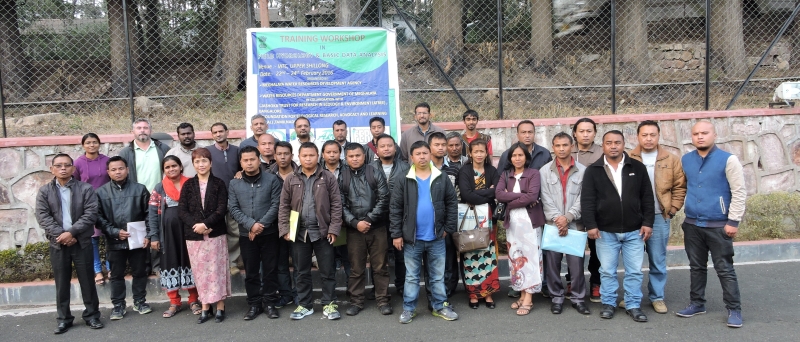 The Water Resource Department (WRD) of Meghalaya is one of the key organizations involved in the development and utilization of the water resource of the state. High rainfall, dissected terrain, and forested catchments in Meghalaya lead to voluminous amounts of water as streams, rivers, and springs. The course on tools and techniques in hydrological monitoring will enable Water Resource Agency to fulfill its goals of sustainable water resources development.
The course trained in total 24 participants representing 11 districts of Meghalaya Water Resources Development Agency. This was conducted as a part of the training and capacity building exercise under the ongoing project of Ministry of Earth Sciences on "Hydrologic and Carbon Services in the Western Ghats". The workshop was jointly supported by the Changing Water Cycle Program, Ministry of Earth Sciences, Government of India and partially by the Department of Water Resources, Govt. Of Meghalaya.
| | |
| --- | --- |
| | |
| Dr. Shrinivas Badiger taking theoretical class on precipitation | Dr. Ravi Bhalla giving an overview of the different discharge measurements methods |
| | |
| Participants involved in basin delineation using toposheets | Dr. Shrini & Dr. Jagdish explaining the concept of Flumes |
| | |
| Inaugral of the Training Workshop in Shillong with Secretary, Water Resources, Govt. of Meghalaya; Chief Engineer and Superintendent Engineer of Water Resource Dept. of Meghalaya | Water quality analysis and demo of the analyzer. |
| | |
| Lab exercise sessions on rainfall visualization and stream profile using graph papers. |   |