Nilgiris Stakeholder Engagement Workshop at Hotel Gem Park, Ooty, 17th February, 2016
As we begin consolidating and analysing the large dataset from the numerous field instruments we would like to share our preliminary findings with the important stakeholders in the region. The brief agenda of the workshop was to:
Get opinions and views on the data itself. In particular we would like to see how the information we collect can contribute to the future management of plantations and restoration of hydrologic services in this region.
We have closely collaborated with the District Forest Office of the Nilgiris South range during this project. This has enabled us to broaden our data network and ask specific research questions relevant to management actions taken by the forest department.
We have conducted a few workshops sharing some of our skills and expertise with stakeholders. Is this something we should be pursuing further?
Stakeholders in the workshop included Dr O.P.S. Khola, Principal Scientist and Head, Central Soil and Water Conservation and Training Institute, Mr. Vijay from the Red Hill Nature Resort, Emerald, The Nilgiris, Mr. Vasanthan, independent researcher and Mr. Gokul Halan, Researcher, Keystone Foundation. Reporters from The Hindu and other local media people were also present. As part of the research team, Dr. Ravi S. Bhalla, co-PI along with his research staff from FERAL organized and coordinated the workshop. From ATREE, Dr. Shrinivas Badiger (Co-PI), Dr. Milind Bunyan (Post-Doctoral Researcher), R. Venkitachalam (Researcher), Ms. Divya Solomon (Researcher), Ms. Prakriti Prajapati (Researcher) and Ms. Revathy (Field Coordinator) attended the workshop.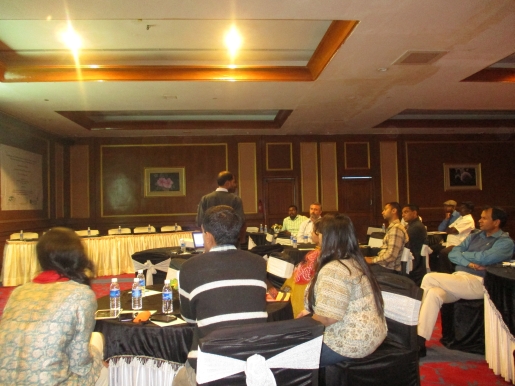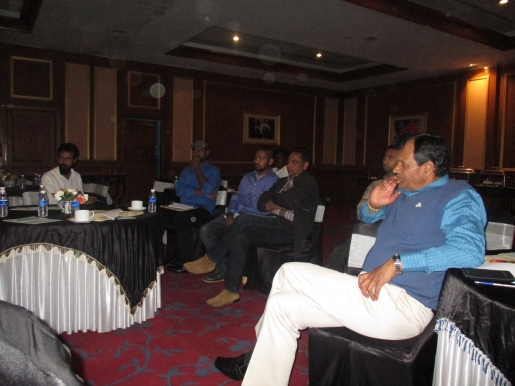 The floor was then opened for stakeholders to share their views. While everyone shared concerns about extreme rainfall events, increased growths of invasive species (Shola trees and Wattle), shifts in temperatures and rapidly changing landscape, the stakeholders expressed their keen interest in using climate data acquired by the researchers in improving their agricultural practices and yield. It was felt that economic justification would aid the process of regeneration in terms of convincing donors and incentivizing actors i.e. local communities. Support of a strong economic argument was felt to be imperative in bringing about a significant positive change.
The stakeholder workshop was well reported by the press in local language.